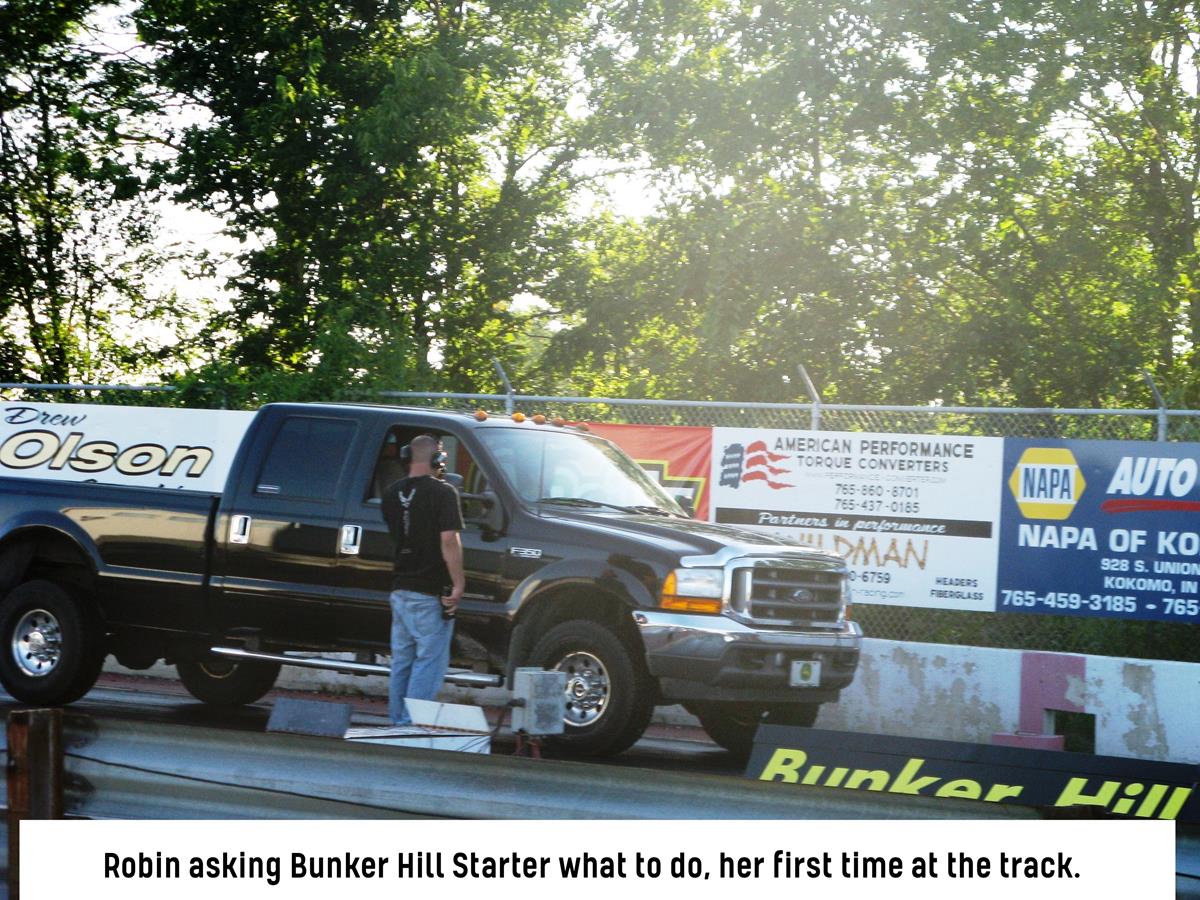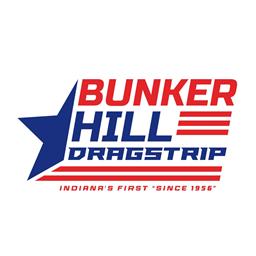 3/9/2023
Bunker Hill Dragstrip
---
Ridgway Finds Her Way
Women's involvement in motorsports has grown significantly over the years, and Bunker Hill All Seasons General Contracting Sportsman class racer, Robin Ridgway is the perfect example of how women are finding their place in the world of drag racing.
Robin did not grow up with an interest in drag racing. Starting in the 80's her mother was a flat rate technician for about 20 years, so she grew up fixing cars. She also grew up with horses, and currently lives on a horse farm in Lafayette, IN. Her interest in both horses and mechanics led her to developing a workshop for horse owners on truck and trailer safety and maintenance, which she has given at Purdue University and also at the United States Pony Club's annual convention. Robin has always loved her diesel truck, which she uses on her horse farm and as a work truck.
A little over ten years ago, the love for her diesel landed her at a National Hot Rod Diesel Association (NHRDA) event.. It was at this event that for the first time, she saw diesel trucks drag race. Watching people race trucks, just like the one she drove, intrigued her. It was enough to give Robin the itch to want to race her truck.
She asked around and researched on how she could race her truck. Unfortunately, no one had any advice on how she could get started. It was after months of research that she got the nerve to call her local dragstrip, Bunker Hill Dragstrip. On that phone call, Robin learned about the test and tune, which is open for anyone to attend, every Friday night.
Robin wanted someone to go to the track with her. She decided against asking her husband of 30 years, a professor of geology, who does research at Purdue University, because she knew racing really wasn't his thing. She ultimately asked a friend of hers to go to the track with her. Like Robin, her friend had never been to a dragstrip, but she was up for the adventure, so they packed up their kids and went to Bunker Hill Dragstrip for a Friday night test and tune.
Having never raced before, Robin pulled around into the staging lanes with her heart pounding. As it was her turn to make a pass, she pulled up to the line and panicked. Rolling down her window looking at the starter, she said "Excuse me, what do I do?".
What he responded was pivotal, "When the light turns green, drive straight and have fun". Those simple words were huge for her. Suddenly the nerves were gone, and Robin drove straight down the track. She came back up for another pass, and after that she was hooked.
Robin went on to compete in her first NHRDA race the next year in Indy, and in 2012 she was a runner up at the same event.
In addition to the diesel races, Robin has also been racing at Bunker Hill in the All Seasons General Contracting Sportsman Class for the last several years. She loves the competition, which she says has helped her learn a lot.
This coming season she will also be adding the Brooch Boutique Ladies Only Class to her competition. Initially she wasn't sure if she should enter this class, because she has some experience as a driver, and the class is geared towards women who have never raced, but was convinced by one of the track owners, Cori McMillen to go ahead and enter. Utilizing her experience racing, she will be able to coach other women, who may be in the same position she was in when she first started, and Robin hopes her help will get more women involved in the sport of drag racing.
---
Article Credit: Cori McMillen
Submitted By: Cori McMillen
Article Media
Back to News